Learn More About Calibration Laboratory Services
We offer calibration services for a range of instruments.
ISO/IEC 17025 Accredited Laboratory
"This laboratory is accredited in accordance with the recognized International Standard ISO/IEC 17025:2005 General Requirements for the Competence of Testing and Calibration Laboratories. This laboratory also meets the additional program requirements in the field of calibration. This accreditation also demonstrates technical competence for a defined scope and the operation of a laboratory quality management system (refer to joint ISO-ILAC-IAF Communiqué dated 18 June 2005)."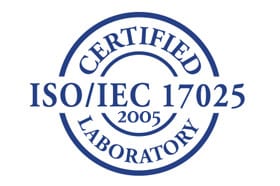 Contact CCSi to request calibration services.