We are dedicated to providing our customers in the rubber, plastic, and textile processing industries with the finest laboratory instrumentation, processing and specimen preparation equipment, physical testing, calibration and related services in meeting their quality assurance and production control challenges.

Extensive capabilities and accreditations to handle your certifications.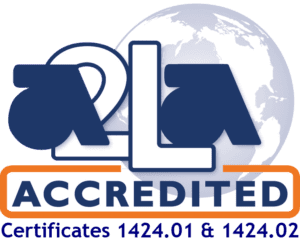 ISO/IEC 17025
American Association for Laboratory Accreditation
Calibration Certificate 1424.01
Mechanical Testing Certificate 1424.02
National Institute of Standards & Technology
NIST Report of Analysis 839.03-03-155
NIST Report of Analysis 839.03-05-168
CCSi has searched the Internet, literally from A to Z, and from top to bottom, to provide our valued customers with the most comprehensive sources for locating standards related to the industries we serve.
Contact CCSi to request calibration services.