CCSi … On a Mission
We are dedicated to providing our customers in the rubber, plastic, and textile processing industries with the finest laboratory instrumentation, processing and specimen preparation equipment, physical testing, calibration and related services in meeting their quality assurance and production control challenges.
CCSi provides quality calibration and maintenance services for those products that we manufacture and market, as well as those of others. We adhere to the concept that the needs of our customers are best served by providing dedicated service.
CCSi invites you to experience our vast range of offerings: from the most advanced and flexible cure meter system to the latest in hardness testing instruments, top quality molds and cutting dies. And we offer the finest instrument calibration and maintenance services as well as commonplace laboratory tools and consumable items.
David Warner
President
Michael Warner
Executive Vice President
Frank Orlando
Vice President Quality, Manufacturing & Production
David Mandrych
Field Service Engineer
Michael Murphy
OREC™ Ozone Calibration & Service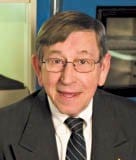 Founder
Jack C. Warner
1930-2011
Corporate Consulting, Service & Instruments, Inc., a leader in the manufacture and marketing of quality physical testing instruments, was founded in 1986 by Jack C. Warner.
Mr. Warner, the former Senior Sales Specialist for the Monsanto Company Instrument Division, recognized the need for quality assurance and production control instrumentation was both vast and highly diversified.
In response to this demand, CCSi has expended great effort in searching worldwide for quality instruments to meet virtually every need of those companies involved in the manufacture and processing of polymers and elastomers.
In late 1996, the 10th anniversary of CCSi, we began preparations to make our ever–growing selection of quality instruments and services available on the internet. Since the CCSi WebSite launch in May of 1997, we have truly become the internet's most comprehensive testing instrument resource.
In August of 2000, Osmonics Corporation sold the Ozone Research Equipment Corporation (OREC™), the manufacturers of OREC™ Ozone Test Chambers, OREC™ Ozone Test Chambers Accessories and OREC™ Ozone Monitors, to CCSi. The manufacturing and calibration facilities are now located at CCSi's Akron, Ohio facility. The CCSi manufactured instruments continue to bear the OREC™ name and be constructed with the same components, processes and attention to quality for which OREC™ has become renowned.
In September of 2000, CCSi was awarded ISO 9000 and ISO 9002 accreditation.
Then in November of 2001, CCSi took another quality step forward by achieving ISO/IEC 17025 Certification.
In July of 2003, OREC™ achieved NIST Direct Traceability for the measurement of ozone concentrations. On a global scale, OREC™ is the singular manufacturer of ozone instruments to have this level of NIST traceability.
In February of 2006 CCSi expanded its Scope of Accreditation as a Calibration Laboratory as well as adding Mechanical Testing through the American Association for Laboratory Accreditation (A2LA). CCSi rigorously maintains the NIST and ISO/IEC 17025 certifications, exemplifying our continued diligence and dedication to quality.
In 2011, CCSi celebrated 25 years of service to our industry and had grown exponentially under the leadership and guidance of its founder and president, Jack C. Warner. Unfortunately, in October of 2011, Mr. Warner passed away.
Major Warner (U. S. Army, retired) served his country for over 23 years as an enlisted soldier, a decorated officer, and a fixed-wing and rotary-wing instructor pilot. That is, of course, notwithstanding the 50 years he dedicated to our industry in innumerable capacities. He will be missed by all of us at CCSi. However, we accept the challenge of his legacy.
In September of 2012, the transition of the new management team and board of directors at CCSi was completed. David Warner, President & Michael Warner, Executive Vice President and all of the employees at CCSi look forward to serving our customers and the needs of our industry.
Contact CCSi to request calibration services.