CCSi ISO/IEC 17025 Durometer Service, Calibration & Certification
CCSi is a specialist in the service and calibration of all types of durometers!
Our technicians have been factory trained or certified by most internationally recognized durometer manufacturers.
Our world-class durometer calibration facility has earned OEM status and complies to the strict requirements of manufacturers, calibration laboratory accreditation services, and standards development organizations (SDOs).
As an authorized distributor for market leading durometer manufacturers, high quality service, replacement parts availability, and the currency of technological advancements is assured!
All Calibration Standards are traceable to the National Institute of Standards and Technology (NIST). The calibration services and reports provided will meet your ANSI, ASTM, DoD, EuroNorm (EN), ISO, ISO/IEC, MIL, and other standards, as well as proprietary inter—company standards and customer/supplier requirements including those of automobile manufacturers.
CCSi services, repairs and calibrates Durometers of all makes including:
Asker®

Gibitre®

Hildebrand®

Hung Ta®

PTC®

Rex®

Shore®

and Wallace®
Factory Authorized CCSi service, repair, and calibration includes:
Initial inspection;

Initial inspection report;

Complete disassembly;

Inspection of all components at 10x;

Necessary component replacement (with prior approval);

Reassembly;

Adjustment to the manufacturer's specifications;

Calibration to the manufacturer's specifications and applicable standards;

Certification to applicable requirements and standards;

Final calibration report;

Certificate of calibration.
CCSi ISO/IEC 17025 Durometer Service, Calibration & Certification Pricing
Analog Durometers

Digital Durometers

Type M (Micro) Durometers (includes test block set)

IRHD Durometers (includes test block set)

Test Block Kits

Durometer Calibrator

Durometer Operating Stands
A Quoted Price will be inclusive of NIST traceable certification to a single applicable standard;

Certifications to additional standards are $30.00 each;

Price is exclusive of additional parts and labor;

Additional charges for repairs are quoted upon completion of inspection;

An inspection fee of $30.00 may be charged if the instrument is not repaired.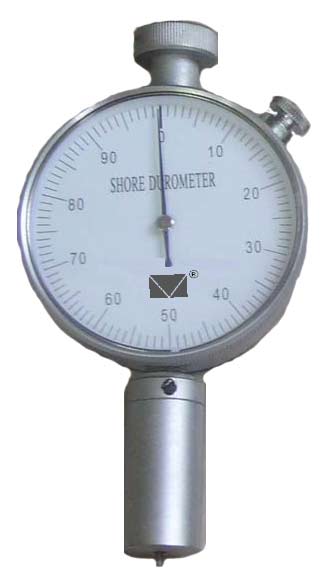 72 Hour Rush Service is Available!
The calibration instrumentation used is regularly calibrated and maintained to the highest standards in accordance with all applicable standards, procedures and methods. The reports of maintenance and calibration are on file and available for inspection or may be provided for a nominal fee.
Information Note CCSi reserves the right to decline the calibration of durometers which, by design, can not, or do not, comply to an internationally recognized durometer standard. This is without regard to explicit or implied claims of compliance stated by the manufacturer. Substandard durometers should be returned to their manufacturer, original supplier, or removed from service.
ISO/IEC 17025 Accredited Laboratory
"This laboratory is accredited in accordance with the recognized International Standard ISO/IEC 17025:2005 General Requirements for the Competence of Testing and Calibration Laboratories. This laboratory also meets the additional program requirements in the field of calibration. This accreditation also demonstrates technical competence for a defined scope and the operation of a laboratory quality management system (refer to joint ISO-ILAC-IAF Communiqué dated 18 June 2005)."ISO/IEC 17025 Accredited Laboratory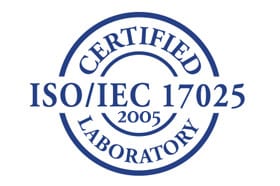 Index Terms: durometer, durometers, durometer service, service, durometer calibration, calibration, durometer certification, certification, A2LA, ISO 17025, NIST, ISO/IEC 17025, ISO-ILAC-IAF, JIS, DIN, ANSI, DoD, EN, Mititoyo, Rex, Fowler, PTC, Wallace, Longacre, Gibitre, Hildebrand, Asker, Askar, Shore, Shore durometer, Shore durometers, Shore hardness, durometer verification, durometer checking, durometer test block certification, durometer test blocks, factory durometer service, ASTM D2240, D2240, ASTM D1957, ISO 868, ISO 7619, JIS K6253, JIS K6260, DIN 53505, DIN 53 505, CNS, K6898, BS 903, BS 2782, BS ISO 21509, BS EN ISO 868, GB/T 10807, SRIS0101, MIL-STD-45622A, MIL-I-45208A, MIL-STD-120, 83.060, 83.080.01
Contact CCSi to request calibration services.