Product Description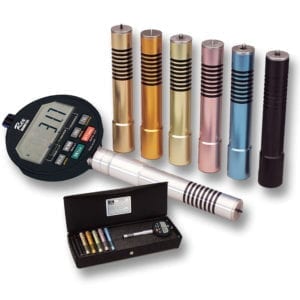 The Rex® Model MSDD-4 Durometer features the Model DD-4 digital indicator and interchangeable "barrels" in ASTM D2240 Types (Shore scale) A, B, C, D, DO, O and OO.
Changing scales is accomplished by unscrewing one barrel and replacing it with another – no supplementary calibration or adjustments are necessary.
The indicator and barrels are made in the USA, and are calibrated to the ASTM-D2240 standard for durometer hardness testers.