Product Description
Type A Scale Durometers Measure the hardness of neoprene, EPDM rubber, polyurethane, printing rollers, silicone, white PVC and other similar materials.
The design of the e2000 is the ultimate in hand held hardness measurements. Easier handling and more repeatable readings are the results of PTC®'s Ergonomic Research. The durometer is easy to grip and the 1.25 diameter base has a large landing area for increased stability and maximum repeatability.
All durometers come complete with precision aircraft aluminum test block and carrying case. The test blocks are color-coded to match the durometer type. The blocks will read within ±1 point of a properly functioning durometer.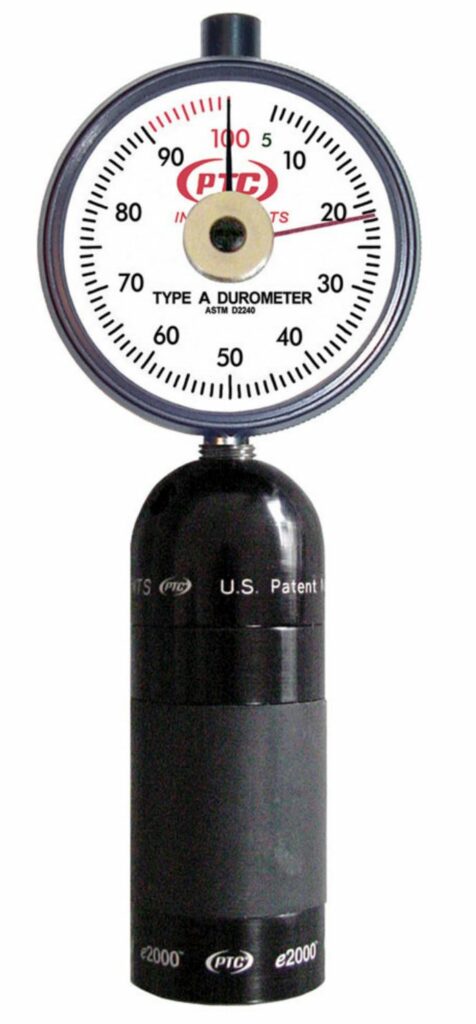 Get a Quote or Purchase this Product