Product Description
Model 412L ASTM type OOO Shore scale durometer measures the hardness of viscoelastic polymers. Due to the inclusion of the max hand this durometer does not comply with the requirements of ASTM D2240.
Applications include motorcycle seats, medical pads and wheelchair cushions for pressure ulcer prevention. equestrian pads, gun recoil pads, and cool gel mattresses.
What is the difference between OOO and OOO-S? There are currently two types of OOO durometers that comply with ASTM D2240 now recognized in the industry. The two distinct OOO units differ in indenter geometry and extension as well as spring force calibration. ASTM D2240 recognizes both variations of the OOO and OOO-S.
Each instrument is individually calibrated. A test block and sturdy carrying case are included with the durometer.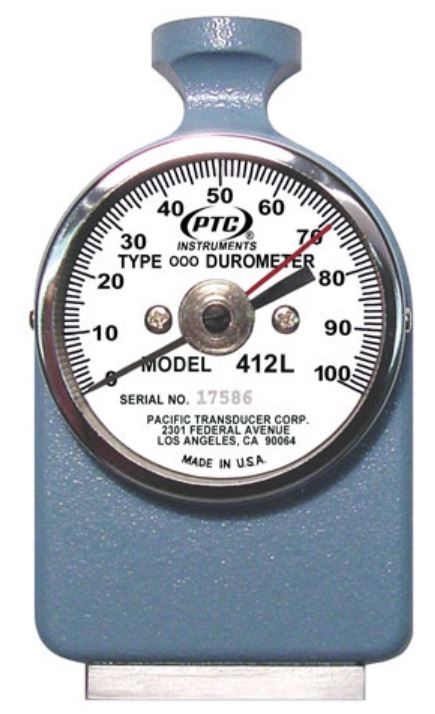 Get a Quote or Purchase this Product