Product Description
The Model 307CL Type C Durometer is designed to measure ASTM (American Society for Testing and Materials) D2240 Type C hardness. Shore C Scale Durometers Test the Hardness of Medium Hard Rubber, Elastomers and Thermoplastics.
PTC's Model 307CL meets or exceeds current ASTM D2240 Specifications.
The instrument has a low glare aluminum dial with bold, easy to read numbers. The durometer comes standard with a Max Hold hand which retains the peak reading. A top knob with 8-32 threads permits both easy handheld use and attachment to test stands.
Each instrument is individually calibrated. A test block and sturdy carrying case are included with the durometer.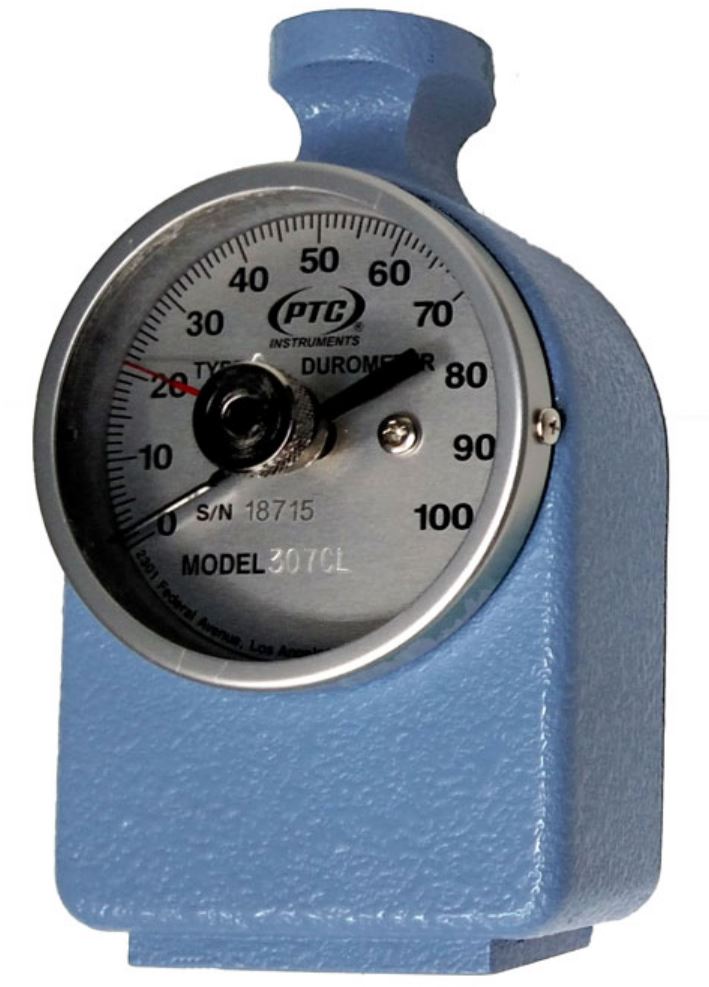 Get a Quote or Purchase this Product