Product Description
The Model 306BL Type B Durometer is designed to measure ASTM (American Society for Testing and Materials) D2240 Type B hardness. This includes materials such as moderately hard rubber, elastomers, paper products and fibrous materials
PTC's Model 306BL meets or exceeds current ASTM D2240 Specifications.
The instrument has a low glare aluminum dial with bold, easy to read numbers. The durometer comes standard with a Max Hold hand which retains the peak reading. A top knob with 8-32 threads permits both easy handheld use and attachment to test stands or the accessory Model 441 1kg Constant Load Deadweight. The Model 441 will allow even more consistent measurements when taking readings.
Each instrument is individually calibrated. A test block and sturdy carrying case are included with the durometer.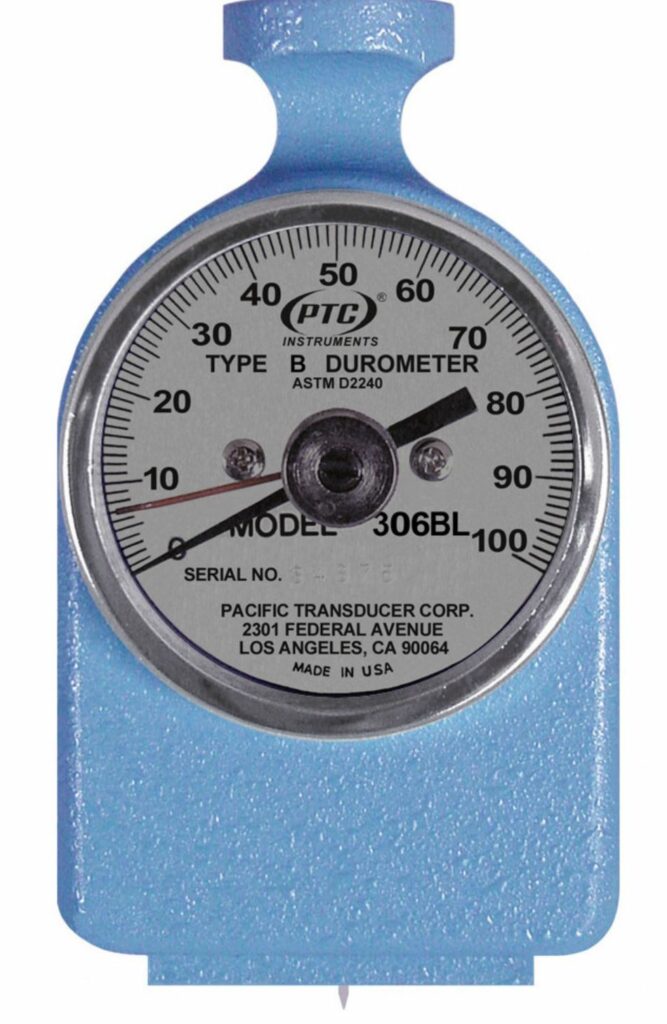 Get a Quote or Purchase this Product