Product Description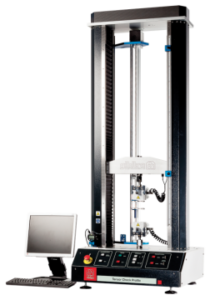 The Gibitre™ Tension / Compression System (TCS) features a twin screw frame structure which allows for the application of load cells up to 10,000 N (10 kN). A wide range of optional load cells, operating in traction and compression, are available.
The Gibitre™ TCS features:
Automatic detection of the load cell installed;
5 kN load cell operating in traction and compression (standard version);
Measurement of the crosshead position with 0.0025 mm resolution;
Adjustable speed from 2 to 1000 mm/min;
Safety limit switch for adjustment of the slide stroke and automatic return on termination of the test;
Protection hatch.
Get a Quote or Purchase this Product