Product Description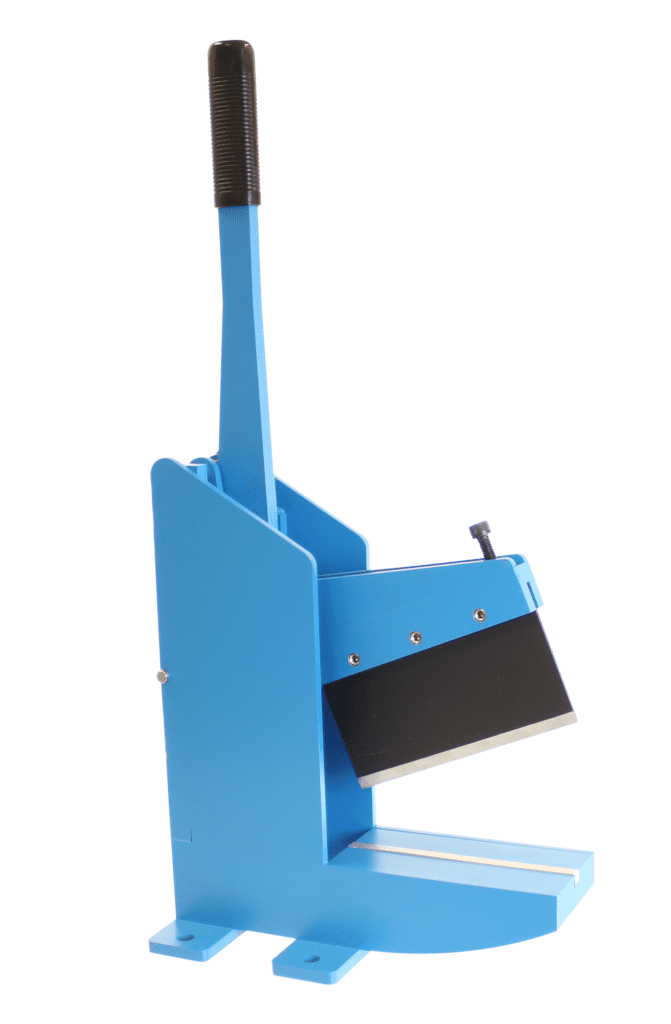 The cantilever type rubber cutter and trimmer is simply designed and is both cost efficient and durable. It is ideally suited for cutting raw material for the viscometer and rheometer, compounded material for preforms, and easily trims cured sheets.
This economical cantilever type rubber cutter and trimmer is available in two convenient blade lengths and can easily slice through material as thick as 3 in. (75 mm) with a minimum of operator effort.
The guillotine blade cuts against an aluminum strip with compounded leverage, developing maximum force with minimum effort.
The cantilever type rubber cutter and trimmer features a 'cam action' mechanism that allows the cutting edge of the blade to remain nearly parallel to the contact surface within the intended useful cutting height.
This virtually eliminates the slipping and squeezing of the subject material normally associated with 'scissor' action type cutters.
The original and replacement blades are manufactured of high carbon content tool steel and may be re-sharpened several times, a service provided by CCSi.
Contact us directly for a quote on re-sharpening services
A kit containing spare replacement parts (standard use wear items) is available.
The Spare Parts Kit includes:
One replacement blade;
One replacement aluminum cutting strip.
Get a Quote or Purchase this Product

Index Terms:
Mechanical Guillotine Style Rubber Cutter, rubber cutter, rubber, cutter, guillotine cutter, rubber cutters, cured rubber, uncured rubber, specimen cutters, specimen preparation.